3 Useful Caregiver Tips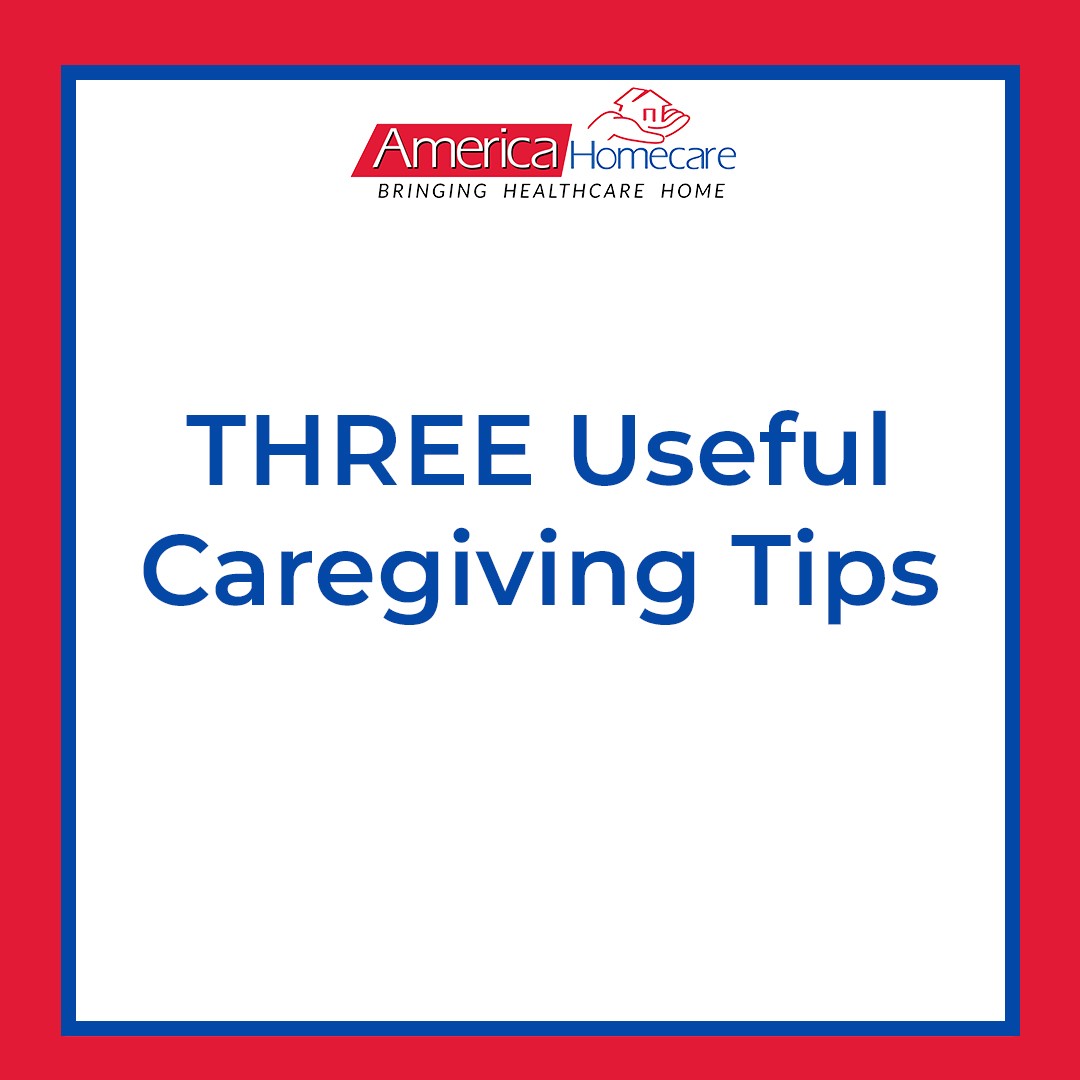 3 Useful Caregiver Tips | America Homecare
Some people suddenly find themselves assuming the role of caregiver, perhaps after an elderly loved one suffers a sudden illness or an accident. However, for many others, the line dividing caregiving and "helping" is blurry. It often starts with assisting with the more difficult tasks, until even the seemingly routine tasks start getting more difficult.
Whether you belong to the former or latter category, here are 3 useful caregiver tips when caring for the elderly:
Start the conversation early. It is important to talk to your loved ones about the form of care they want before they need it. Even if they insist they're healthy and won't need help, you should let them see the need for contingency plans in case they get sick or too old. Ask them if they want home care or if they'll prefer living in a nursing home around them. Although it won't be an easy conversation, talking about it would be a good way to prepare yourself and the elderly person concerned.
Get caregiver support. The moment you enter the world of caregiving, you'll have a lot of questions that need answers. A caregiving support group would be a good place to find the answers. More importantly, you can draw some strength from the stories of others that might have had a tough time juggling caregiving duty and their regular life.
Employ a home caregiver. Caregiving doesn't have to be something you must do alone. In fact, the more overwhelmed you are with the job, the less pleasure you derive from doing it. If you really want to enjoy caring for a loved one, it's important you employ someone that can take some of the burden off your shoulders.
At America Homecare, we are dedicated to helping our senior population and people with disabilities regain control of their lives. However, we understand that we can only achieve this by providing affordable in-home caring services. As a result, it will reduce the burden on primary caregivers, ensuring that the care receivers enjoy the same excellent level of care. You can get in touch with us today to know how you can employ a home caregiver at little or no cost.
About the author:
GhostwriterboyProfessional SEO Writer, Ghostwriter, Translator

Ghostwriterboy is a professional freelance writer specializing in writing SEO Articles, Blog Posts, Website Content, Sales/Email Letter, and Editing.

All my articles are 100% unique, well-written, plagiarism-free, and optimized for SEO. My topic expertise includes the following areas: Marketing, Technology, Fashion, Finance, Health, Science, Politics, LGBTQ Community issues, Diversity, and Celebrity/Pop Culture, Crypto, and many more. Visit me on fiverr: https://www.fiverr.com/ghostwriterboy
Get care from someone you trust
Do you want to receive care from your
loved one while they are compensated
by Medicaid?
Find out more