Flex for Checks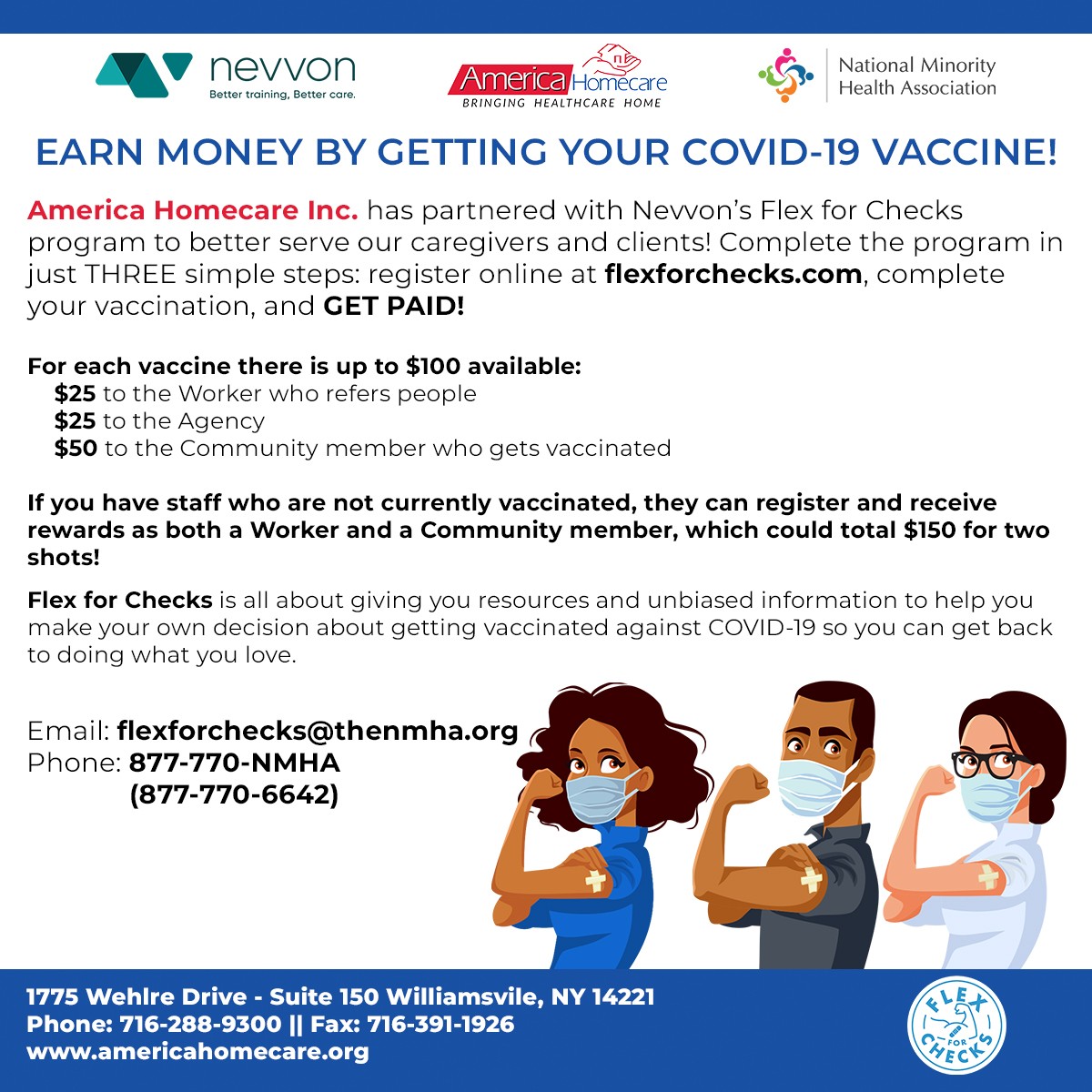 America Homecare Inc.
 has partnered with Nevvon's 
Flex for Checks
 program to better serve our caregivers and clients! Complete the program in just THREE simple steps: register online at 
flexforchecks.com
, complete your vaccination, and 
GET PAID!
For each vaccine there is up to $100 available:
$25 to the Worker who refers people
$25 to the Agency
$50 to the Community member who gets vaccinated
If you have staff who are not currently vaccinated, they can register and receive rewards as both a Worker and a Community member, which could total $150 for two shots!
Additionally, you can check https://www.vaccines.gov/ to find vaccines available near you.
NOTE: Flex for Checks can only reward people who received their vaccination after August 16, 2021, which was the start of the program.
Flex for Checks is all about giving you resources and unbiased information to help you make your own decision about getting vaccinated against COVID-19 so you can get back to doing what you love.
For any questions or more information contact flexforchecks (at) thenmha (dot) org or call 877-770-NMHA (877-770-6642)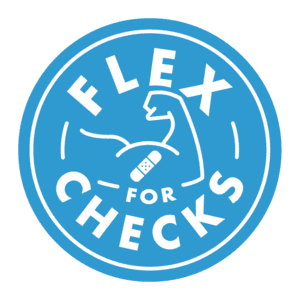 Get care from someone you trust
Do you want to receive care from your
loved one while they are compensated
by Medicaid?
Find out more