Caregiver Tips for Alzheimer's and Dementia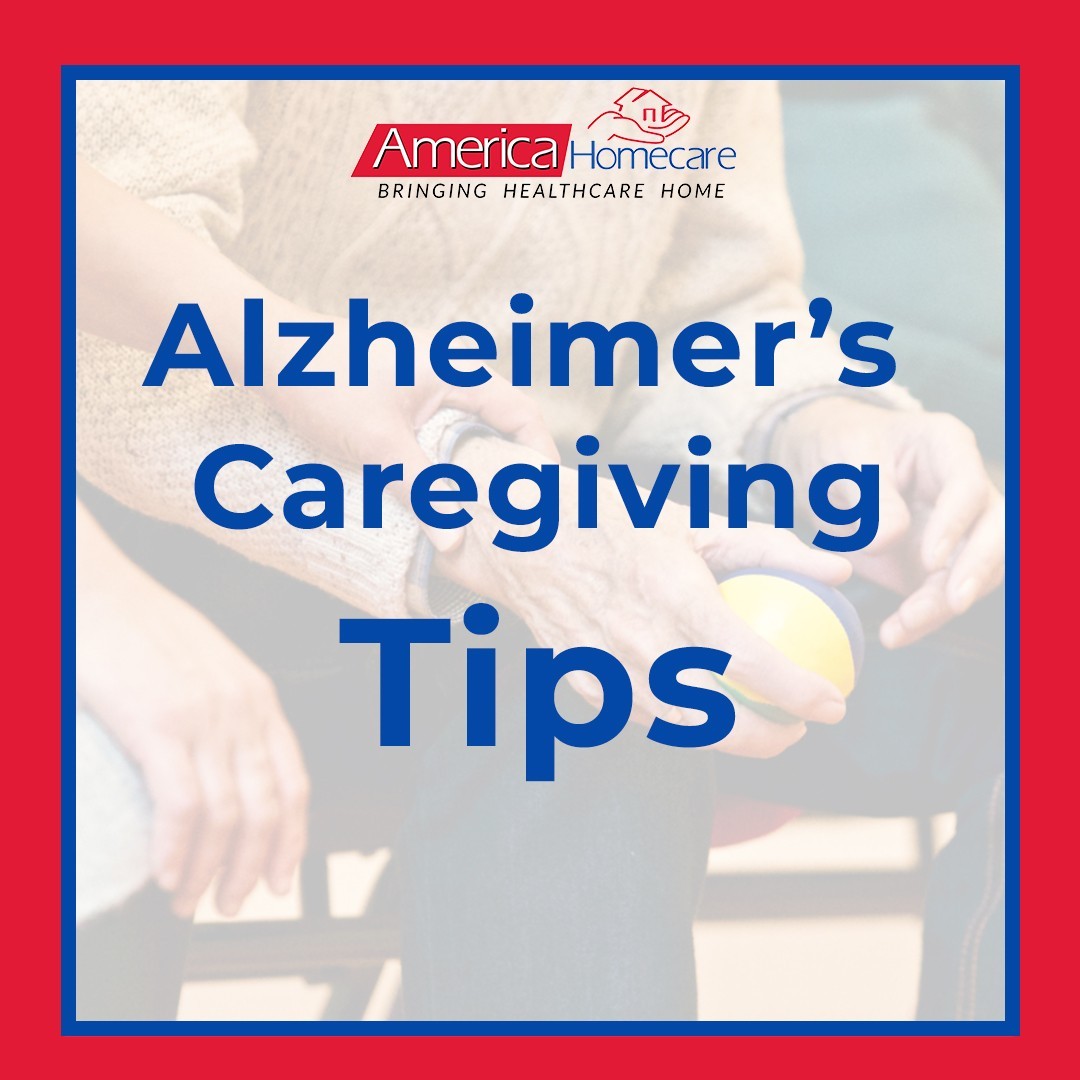 Caregiver Tips for Alzheimer's and Dementia | America Homecare
Alzheimer's disease is also known as dementia and is a progressive disease that destroys the patient's brain cells. It affects their memory, behavior, and thoughts. The proper caregiver can provide the best care with our Alzheimer's care tips.
If you are a home caregiver who has to tend to someone with Alzheimer's disease, your role is essential. It will only increase as the disease progresses.
Here are some of the Alzheimer's care tips that'll help you.
Reduce their frustrations


People who have dementia tend to become agitated when simple tasks become difficult. Try to limit their challenges and ease their frustration.

Be flexible


Over time, the patient with Alzheimer's disease will become more dependent. Be flexible and adapt your expectations and routine according to their needs.

Create a safe environment


Alzheimer's disease impairs the patient's judgment and problem-solving ability while increasing their risk of injury. Try your best to keep them in a safe environment.

Focus on individualized care


Each patient with Alzheimer's disease experiences the symptoms and progression differently.

Promote ongoing communication


Alzheimer's disease significantly affects a person's ability to communicate effectively with others. They may find difficulty interpreting specific words or remembering them, so do your best to promote ongoing communication.
Resource Links:
https://www.helpguide.org/articles/alzheimers-dementia-aging/tips-for-alzheimers-caregivers.htm
https://www.mayoclinic.org/healthy-lifestyle/caregivers/in-depth/alzheimers-caregiver/art-20047577
About the author:
AudrinaRightProfessional Writer and Social Media Expert


If you are looking to help create a tumultuous change through your content, I am Audrina. I'm here to help you out with your projects. I have experienced the power, which high-quality content possesses. and how it can benefit a company or brand's image. I am a New York University graduate in literature and an avid reader of non-fiction stories. Complemented by my 6 years of experience in content writing, I have only honed and perfected my skill in becoming the best content creation solution for my clients. Choose my expert skills to create definite results with your online content strategy.
Visit me on fiverr: https://www.fiverr.com/audrinaright
Get care from someone you trust
Do you want to receive care from your
loved one while they are compensated
by Medicaid?
Find out more