Caregiver Hand Washing Guide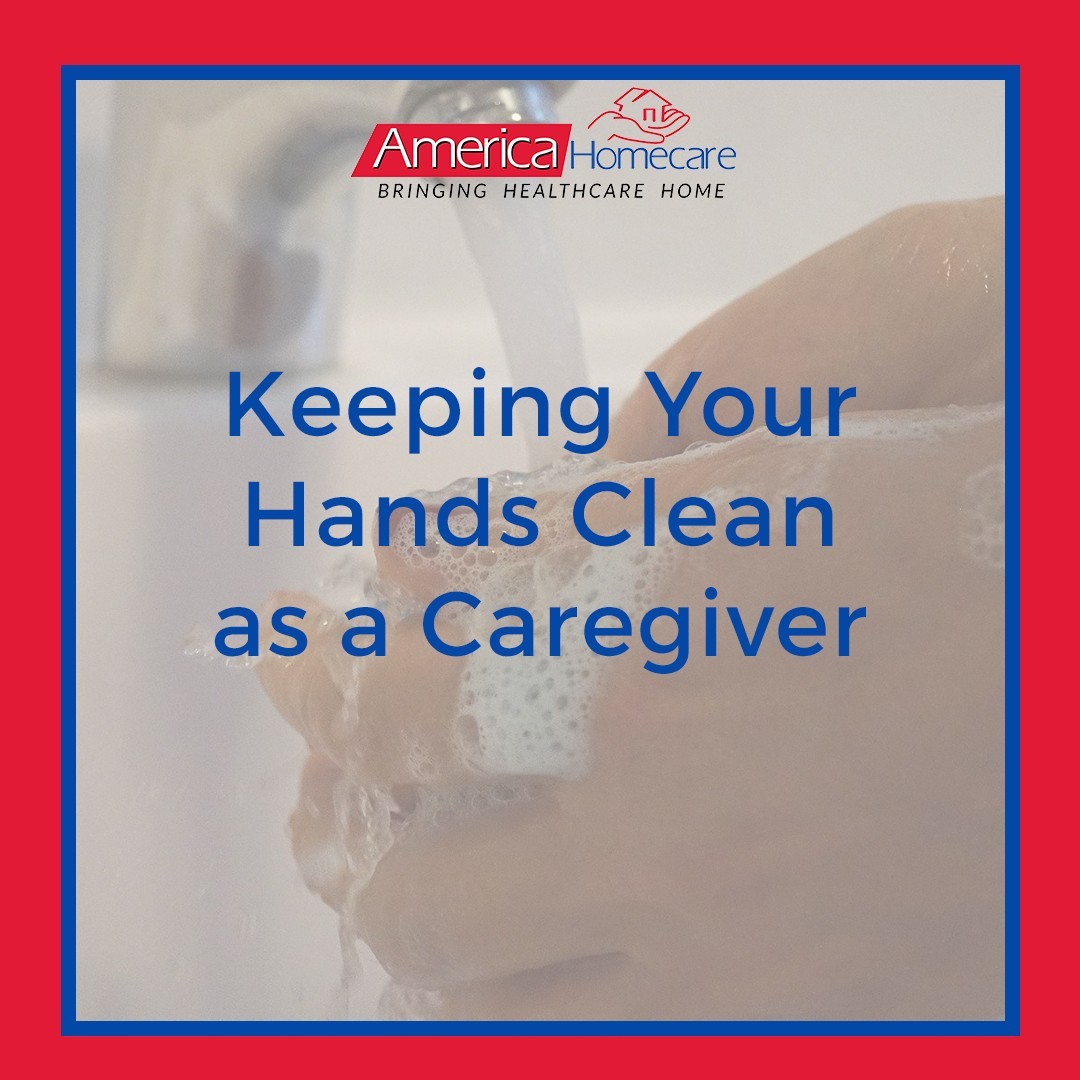 Caregiver Hand Washing Guide | America Homecare
As a caregiver, you frequently encounter patients and objects that are likely to carry germs that further spread infection. People who need caregivers are extra vulnerable to viruses. Therefore, it is extremely important for you to know how to properly wash your hands. This will reduce the risk of catching and spreading an infection. Here is a short caregiver hand washing guide. This features some effective hand washing tips for caregivers to prevent the spread of diseases such as the common cold and the flu.
Wash your hands frequently.
Wash your hands using soap and water for at least 20 seconds.
First, wet your hands with water. Then, use enough soap that helps cover your entire hand surface.
Use alcohol-based hand-rub in case you don't have access to soap and water.
Clean rigorously between fingers and around rings.
Pay close attention to fingernails.
Dry your hands with a single-use towel.
Use paper roll to close the tap.
Never miss washing hands before and after attending a contaminated person.
Proper and regular hand washing is the key to kill the germs on your hands. Washing your hands properly can be seen as the biggest defense to protect yourself from an infection as a caregiver. It is crucial to keep yourself clean now and during cold and flu season.
Resource links:
https://empathhealth.org/hand-washing-essential-patient-caregiver-care-home/

https://www.who.int/gpsc/clean_hands_protection/en/
About the author:
Ariel WriterProfessional Writer and Social Media Expert


I need to invite you to get the prizes of my creative resources and capacities of content creation that I had amassed over the many years of being in this field. My capabilities in content creation for a wide scope of topics. These include the creation of blog posts, articles, bulleted articles, press releases, webpage content, etc. I guarantee proficient examination, timely deliveries, and a creative approach towards all content that I help create. Along these lines, connect with me with your needs for content creation ASAP.

Visit me on fiverr: https://www.fiverr.com/ariel_writer
Get care from someone you trust
Do you want to receive care from your
loved one while they are compensated
by Medicaid?
Find out more