Caregiver House Sanitizing Guide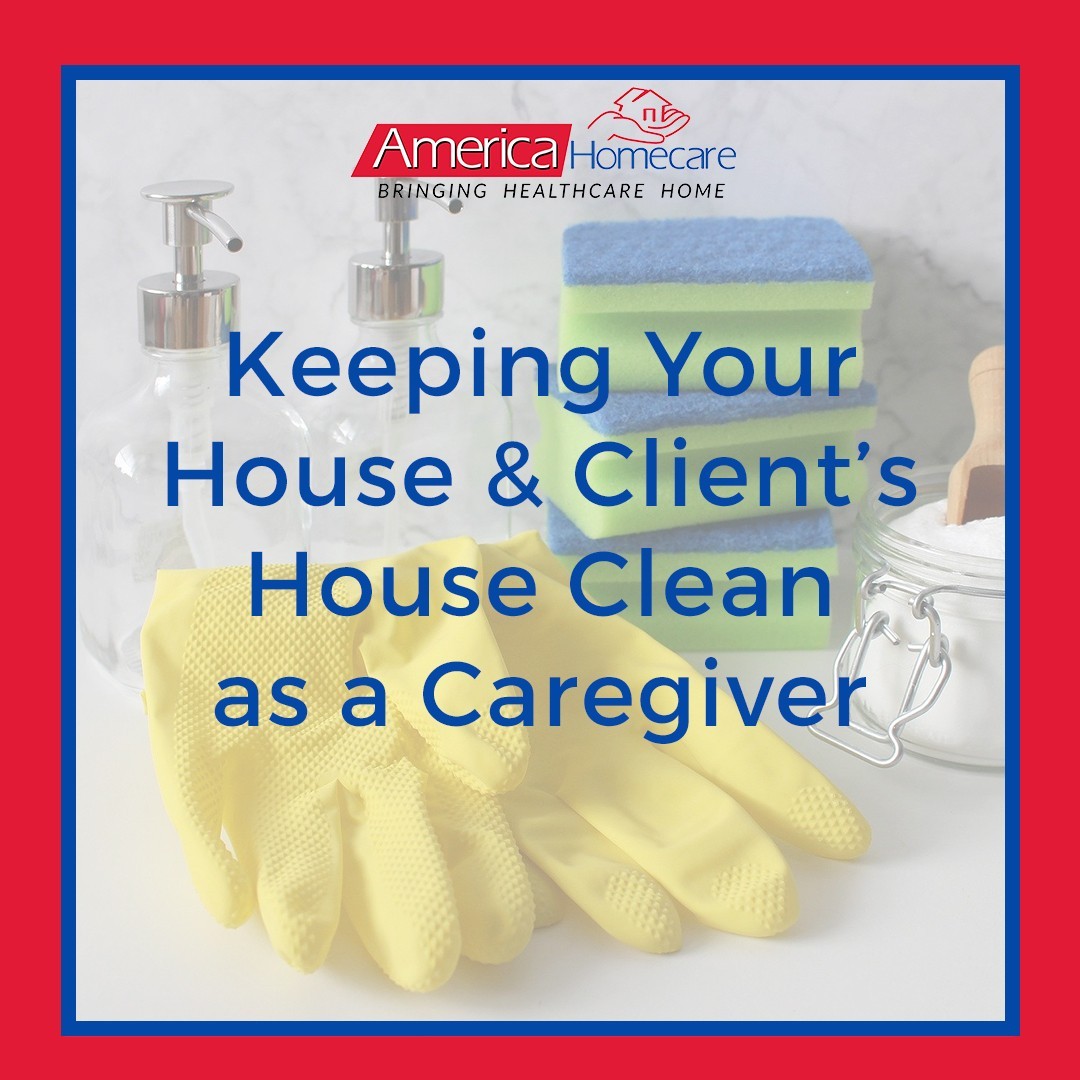 Caregiver House Sanitizing Guide | America Homecare
With cold and flu season in full effect, essential jobs like caregivers are extremely vulnerable. Last week, we covered a guide to proper hand washing to help prevent the spread of germs. Today, we have provided a caregiver house sanitizing guide with some tips but anyone can find this beneficial.
As a caregiver, you are responsible to make sure that your client's (and yours, as well!) personal space is clean and sanitized. Caregivers are expected to clean and prepare the bed, mop up spills, and make sure that the bathroom, floors, appliances, etc. are always clean and sanitized.
Keeping your house or client's house clean as a caregiver can be overwhelming, especially when you have a hundred things to do all the day. This is why it is helpful to create a list of products to use while cleaning and make your cleaning tasks handier.
Here are some products that you must have to clean your house or client's house clean as a caregiver:
Microfiber cloths for cleaning surfaces
Cleaning wipes
Latex gloves for hand protection
Baking soda to clean grease build up in kitchen
Separate vacuum cleaner to clean soft furnishings
Disinfectant spray bottle
Toothbrush for small, tight spaces

Toilet brush
Broom
Bucket
All-purpose cleaner
There are lots of hidden places in your home or client's home that hold germs. As a caregiver, make sure you do your best to ensure these places are regularly cleaned.
Resource links:
https://www.care.com/c/stories/5934/your-cleaning-checklist/
About the author:
Ariel WriterProfessional Writer and Social Media Expert


I need to invite you to get the prizes of my creative resources and capacities of content creation that I had amassed over the many years of being in this field. My capabilities in content creation for a wide scope of topics. These include the creation of blog posts, articles, bulleted articles, press releases, webpage content, etc. I guarantee proficient examination, timely deliveries, and a creative approach towards all content that I help create. Along these lines, connect with me with your needs for content creation ASAP.

Visit me on fiverr: https://www.fiverr.com/ariel_writer
Get care from someone you trust
Do you want to receive care from your
loved one while they are compensated
by Medicaid?
Find out more