Caregiver for Limited Mobility Tips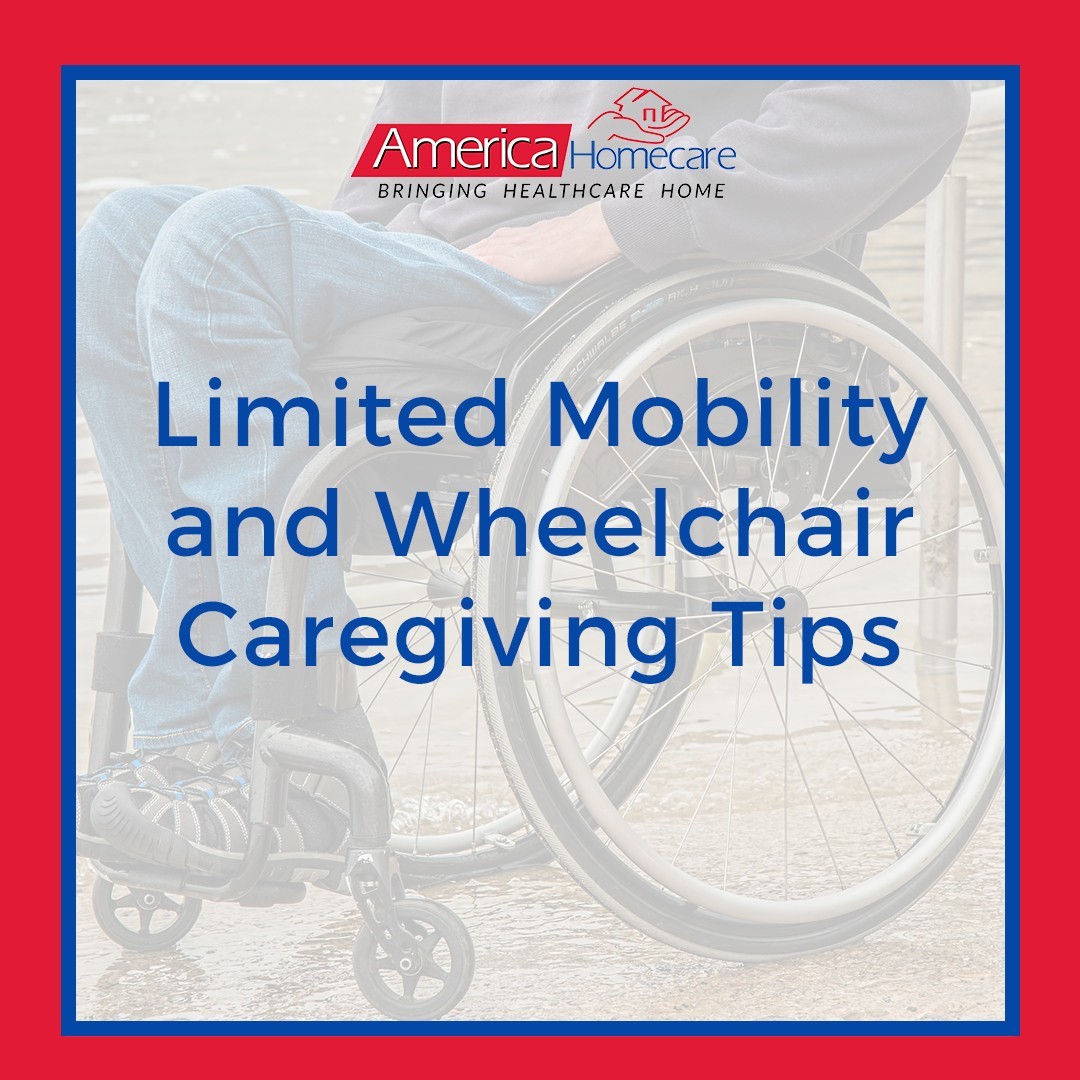 Caregiver for Limited Mobility Tips | America Homecare
Being a caregiver for limited mobility and wheelchair users is a physically and emotionally demanding task. From family dynamics to specific health conditions, every situation is unique. Not only will you have to watch over the other person from getting into further complications, but you also have feelings yourself. Sometimes you might feel overburdened or angry even though you're doing everything in your capability to help them. Caregiving for people with limited mobility and wheelchair users takes tremendous strength and energy.
Here are some of the proven tips relating to being a caregiver for limited mobility and wheelchair users.
Develop a strong support system.


If you don't want to get overburdened by your duties, always have family or friends available to help you. Not being too overwhelmed will to provide the best care to your client. In addition to friends or family, keep in close contact with the nearby health care centers.

Provide proper nutrition and exercise.


Nutrition and exercise play a key role improving the strength and mood of someone who has limited mobility. Therefore, prepare a healthy diet and always have nutritious food items available at home.

Maintain a safe environment.


Always protect your loved ones from any potential dangers in the house. Make sure your house is safe. It's best to not have anything lying around that makes people with limited mobility trip.

Make them feel independent.


Try your best and make people with limited mobility feel as independent as possible. Encourage them to handle as many tasks that they can handle without your assistance.
Resource links:
https://www.cdc.gov/ncbddd/disabilityandhealth/family.html

https://www.wikihow.com/Care-for-a-Parent-With-a-Disability
About the author:
AudrinaRightProfessional Writer and Social Media Expert


If you are looking to help create a tumultuous change through your content, I am Audrina. I'm here to help you out with your projects. I have experienced the power, which high-quality content possesses. and how it can benefit a company or brand's image. I am a New York University graduate in literature and an avid reader of non-fiction stories. Complemented by my 6 years of experience in content writing, I have only honed and perfected my skill in becoming the best content creation solution for my clients. Choose my expert skills to create definite results with your online content strategy.
Visit me on fiverr: https://www.fiverr.com/audrinaright
Get care from someone you trust
Do you want to receive care from your
loved one while they are compensated
by Medicaid?
Find out more