CDPAP History and Benefits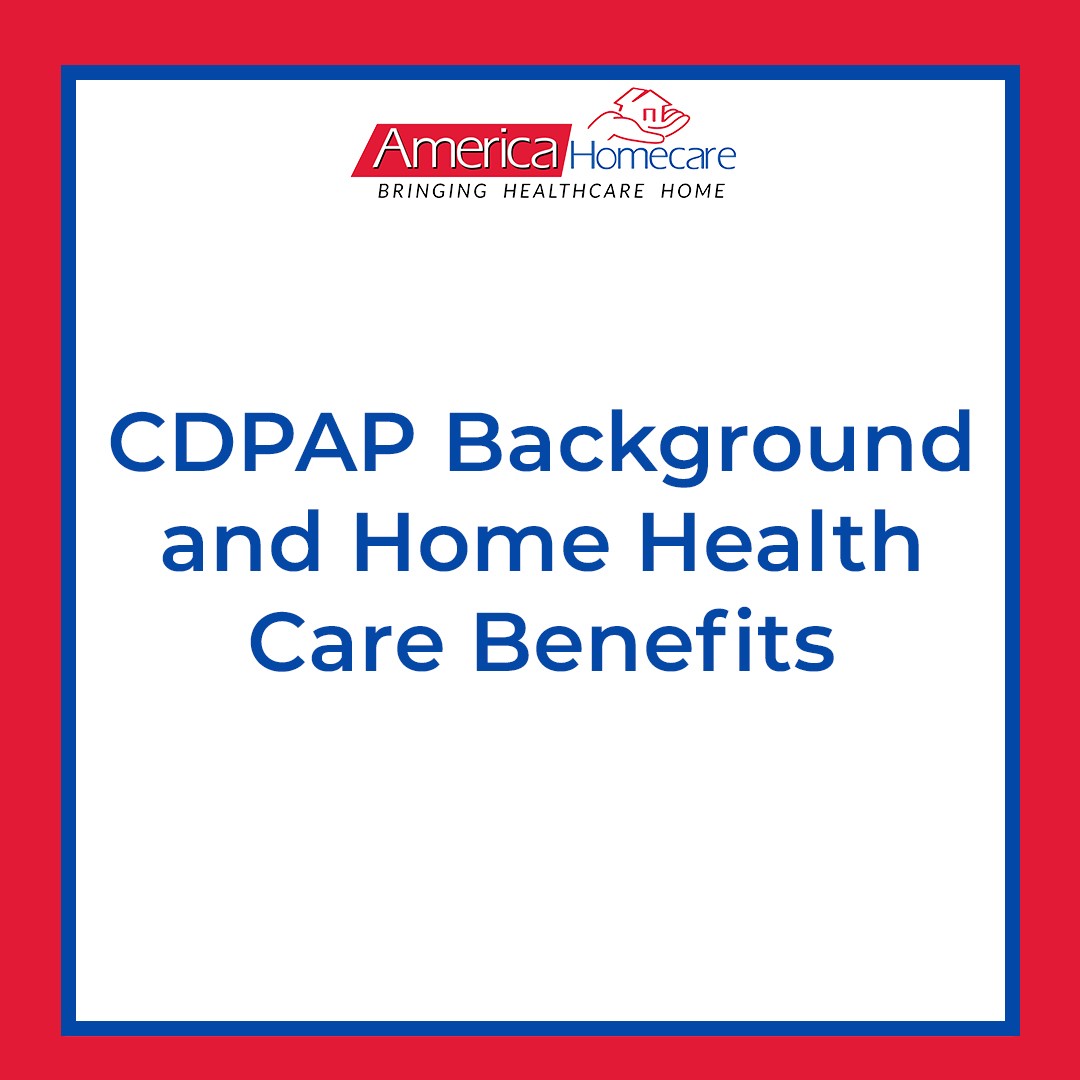 CDPAP History and Benefits | America Homecare
These individuals were able to give themselves the personal freedom to manage their own care assistants. People who would make them feel safe and secure in their own homes. From FreedomCare's blog posts on CDPAP, the CDPAP has a rich history that started in the late 1970s. It began when people with disabilities weren't given the proper conditions that would help them thrive in their later years. The settings in which they were placed in often faced issues. These issues included overcrowding, not receiving enough care and attention, and some even suffering from the lack of proper sterilization and sanitation.
Fortunately, in the year of 1977, a group of these individuals were able to take a stand for their health. They advocated to lay the groundwork for what would evolve into a protest for better home-attendant services. This protest would be the catalyst for a period of great reform and changes for the elderly and people living with disabilities. These changes in practice would, and still do, change the lives of many individuals today.
For many families, at-home health care is their everything. This is especially true when their families struggle to balance their lives with taking care of someone who is aging or living with a disability. In many situations, families aren't even located close to their families geographically. Lack of proximity can pose as a problem in the distant future, especially with those reaching their older years.
At-home care is an excellent alternative where it actively supports and encourages specialized care. This includes routines or activities that preserve one's self esteem and maintain a comfortable quality of life. People should never have to sacrifice dignity alongside their age, especially when aging happens to everyone. Everyday living is hard, but with home care support, these activities can naturally assist you in living with a sense of independence. This personal level of care is often routinely and can soothe any immediate tension about taken care of.
Home health aides are trained to become more than just "adult babysitters." CDPAP is designed to be a partnership. In other words, someone who you can depend on, or even consider to be a friend. Isolation is a serious issue among those who are older. Elderly people often find themselves unable to move or think as clearly as they used to. This decline in self-assurance can trigger the beginning of a path in social decline. Companionship is key when there is someone to laugh, cry, or even share a memory with.
At-home health care can provide solutions for combating loneliness or feelings of isolation. Having a constant social presence or even creating the ability to provide a dependable mode of transportation encourages social behavior.
When one gets sick as a child, their parent is the number one "doctor". This is who provides the proper medical attention and care needed to help their child recover faster. This same concept is practiced with at-home caregivers. With home health care, elderly patients and people living with disabilities can get help with things, such as medications, right in their own home.
Nothing helps someone feel safer and more comfortable than being in familiar surroundings. The sense of routine in their lives can also help reduce any unnecessary stress or mind-numbing panic. This poses as an economic benefit as well with less trips being taken to the hospital or preventing any need for nursing home or intensive care options.
Out of respect for the elderly community and common decency, the same level of care should be returned to those who gave so much in their youth. Age after all, is just a number, with everyone having their own special part to play in the world.
About the author:
TwistedmoonssProfessional Writer, Graphic Designer, Spanish/English Translator, Jack of all Trades

Twistedmoonss is a professional freelance writer and translator specializing in writing essays, blog posts, articles, and Spanish/English translation.

In addition to writing and translating, I am also a graphic designer and artist. I do graphic design, image editing, motion graphics, motion design, video editing, video intros and outros, logo design, infographic design, and flyer design. Visit me on fiverr: https://www.fiverr.com/twistedmoonss
Get care from someone you trust
Do you want to receive care from your
loved one while they are compensated
by Medicaid?
Find out more