Coronavirus Infographics and Blog Posts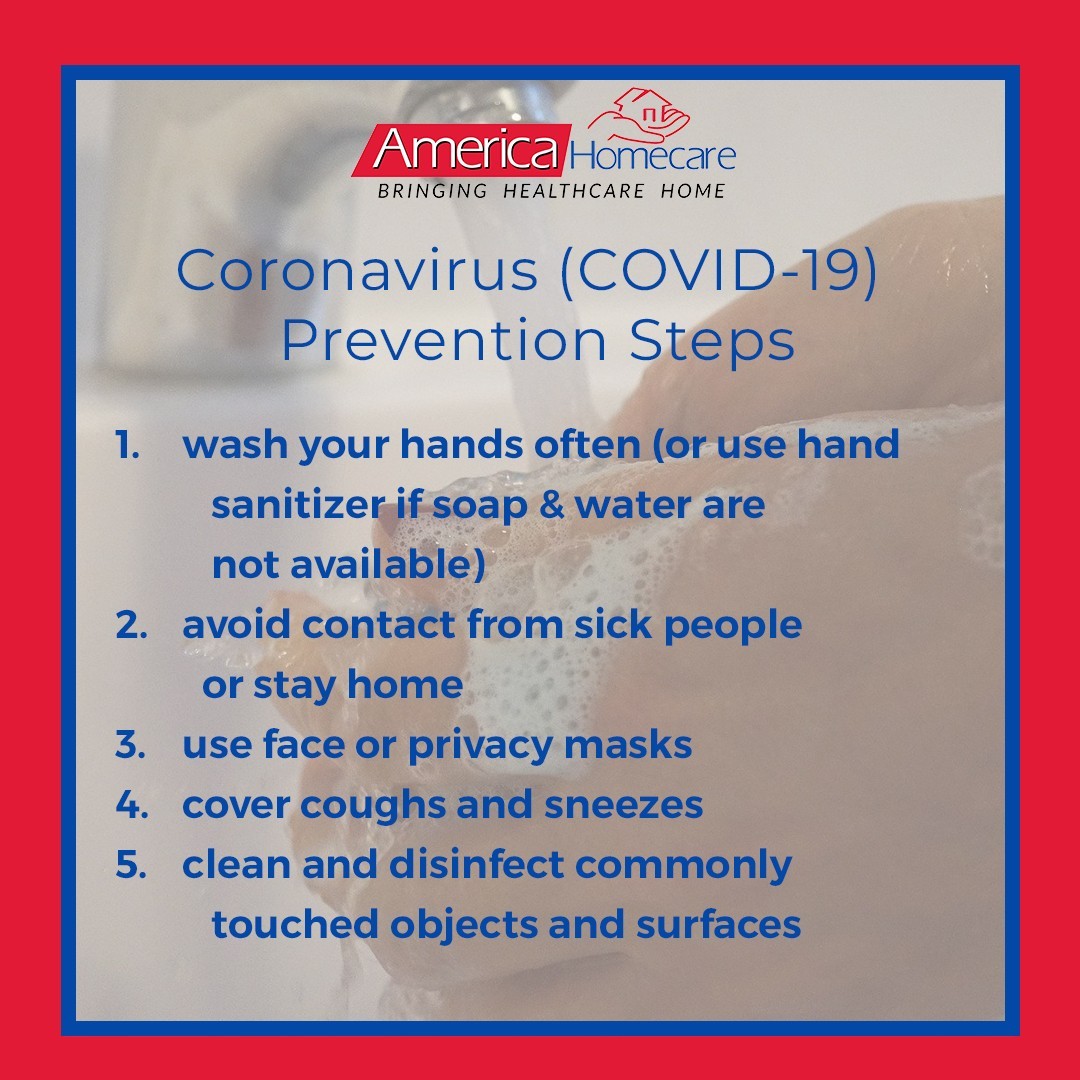 Here are all of our COVID-19 or coronavirus infographics and blog posts featuring protection and sanitation guides. Since the virus is newly discovered, information is constantly changing. We've also included all of our blog posts with help with this new threat.
The most common and safest ways to protect yourself include these methods.
Washing your hands often (or using hand sanitizer if soap and water are not available.

Avoiding contact from sick people or staying home.

Using face or privacy masks.

Covering coughs and sneezes with tissue or your elbow.

Cleaning and disinfecting commonly touched objects and surfaces.
Feel free to use our coronavirus infographics or the blog posts as a quick guide and reference to keep yourself and others safe. Finally, be sure to check back to the America Homecare blog or visit the cdc's website for more updates!
Coronavirus Infographics
Coronavirus Test Booking with America Homecare
To schedule a COVID-19 test, you can call us or book online here. Our main office line is 716-288-9300. Drive-thru testing is only available near the Williamsville location at the moment.
The testing location for Williamsville is located at 1740 Wehrle Drive Williamsville, NY 14221.
The tests are PCR Lab Tests, with 99.97% accuracy. Most results available within 24 Hours. Some may take up to 72 hours.
Payments: Cash or Credit
New York's Coronavirus Vaccine Information
Eligible groups for NY's COVID-19 vaccine include doctors, nurses, and health care workers; people aged 65 and over, first responders, teachers, public transit workers, grocery store workers, and public safety workers. 
Starting March 30, all NY residents aged 30 and up will be able to schedule and receive their vaccines. On April 6, this will expand to include New Yorkers aged 16 and over.
Vaccines are available at pharmacies, hospitals, and through local health departments statewide. Contact your provider of choice to schedule your vaccine appointment. Both vaccines require two doses for effectiveness. Appointments are not transferable.
EDIT: The Johnson & Johnson vaccine only requires on dose. The CDC does not recommend one vaccine over another and are all safe and effective.
Once you qualify, you will need to book an appointment. You can book online at https://am-i-eligible.covid19vaccine.health.ny.gov/ or call the New York State COVID-19 Vaccination Hotline at 1-833-NYS-4-VAX (1-833-697-4829).
Get care from someone you trust
Do you want to receive care from your
loved one while they are compensated
by Medicaid?
Find out more