Home Caregiver Duties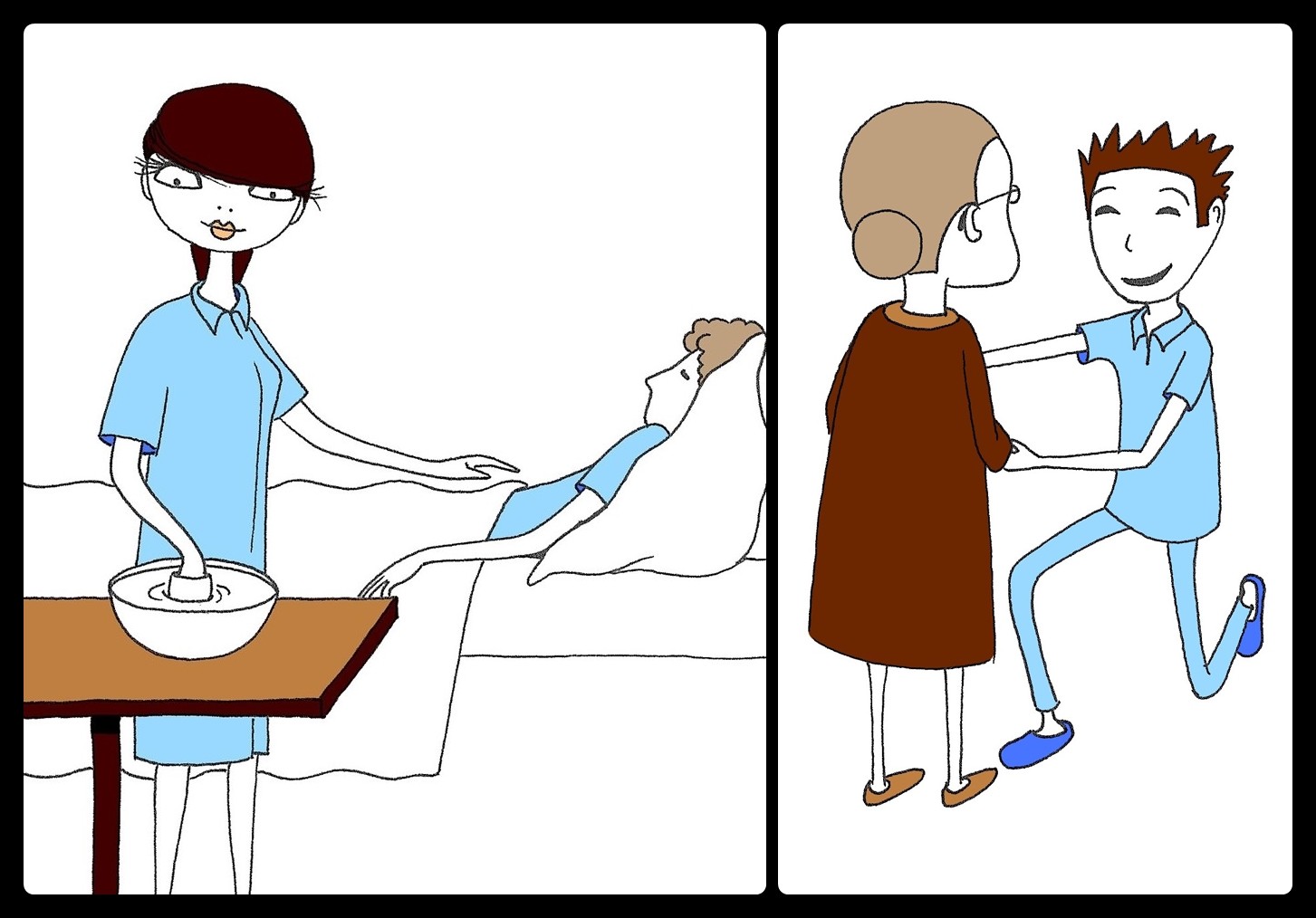 Home Caregiver Duties | America Homecare
Taking care of the elderly or people with disabilities is no easy task. Often, the burden of caregiving is placed on a family member. Eventually, the daunting task takes its toll on important aspects of the caregiver's life such as productivity at work, relationship with family, and mental health.
If you have a senior or anyone that needs long-term care, hiring a home caregiver would be the smart thing to do.
Here's a comprehensive list of tasks and duties a home caregiver can help you with.
Shopping: Stocking the house with food items, groceries, and other essentials.
Mobility Assistance: Assisting with getting in or out of the wheelchair, into the shower, into the car, etc.
Bedding: Preparing the bed and assisting the care receiver to get in and out of them.
Meals: Preparing meals, purchasing food items, ensuring meals are taken at the appropriate time, and monitoring everything that has to do with feeding.
Driving: Transporting or accompanying the care receiver to and from appointments or other activities.
Health Monitoring: Ensuring adherence to the care plan.
Dressing: Selecting the appropriate outfit to wear around the home and outside the home.
Companionship: Providing emotional support and ensuring the care receiver does not feel lonely when they are around.
Medication Management: Overseeing compliance to medication regimen.
Cleaning and Hygiene: Cleaning the home, grooming, and ensuring the care receiver maintains a high level of personal hygiene.
Scheduling: Fixing appointments with health professionals and ensuring the care receiver honors the appointment. Beyond health appointments, scheduling also extends to other important meetings.
In conclusion, please keep in mind the type of care and duties a professional home caregiver would provide depends on the individual needs of the care receiver. Additionally, this care is also dependent on the contract terms. Some people may still be able to carry out some of these tasks on their own. Others may need help with tasks that have not been highlighted here.
If you need a home caregiver in the NY state, please get in touch with America Homecare. We are always on hand to advise you on the scope of care you would need. You can rest assured our caregivers provide the best services in the state!
About the author:
GhostwriterboyProfessional SEO Writer, Ghostwriter, Translator

Ghostwriterboy is a professional freelance writer specializing in writing SEO Articles, Blog Posts, Website Content, Sales/Email Letter, and Editing.

All my articles are 100% unique, well-written, plagiarism-free, and optimized for SEO. My topic expertise includes the following areas: Marketing, Technology, Fashion, Finance, Health, Science, Politics, LGBTQ Community issues, Diversity, and Celebrity/Pop Culture, Crypto, and many more. Visit me on fiverr: https://www.fiverr.com/ghostwriterboy
Get care from someone you trust
Do you want to receive care from your
loved one while they are compensated
by Medicaid?
Find out more