How to Start Caregiving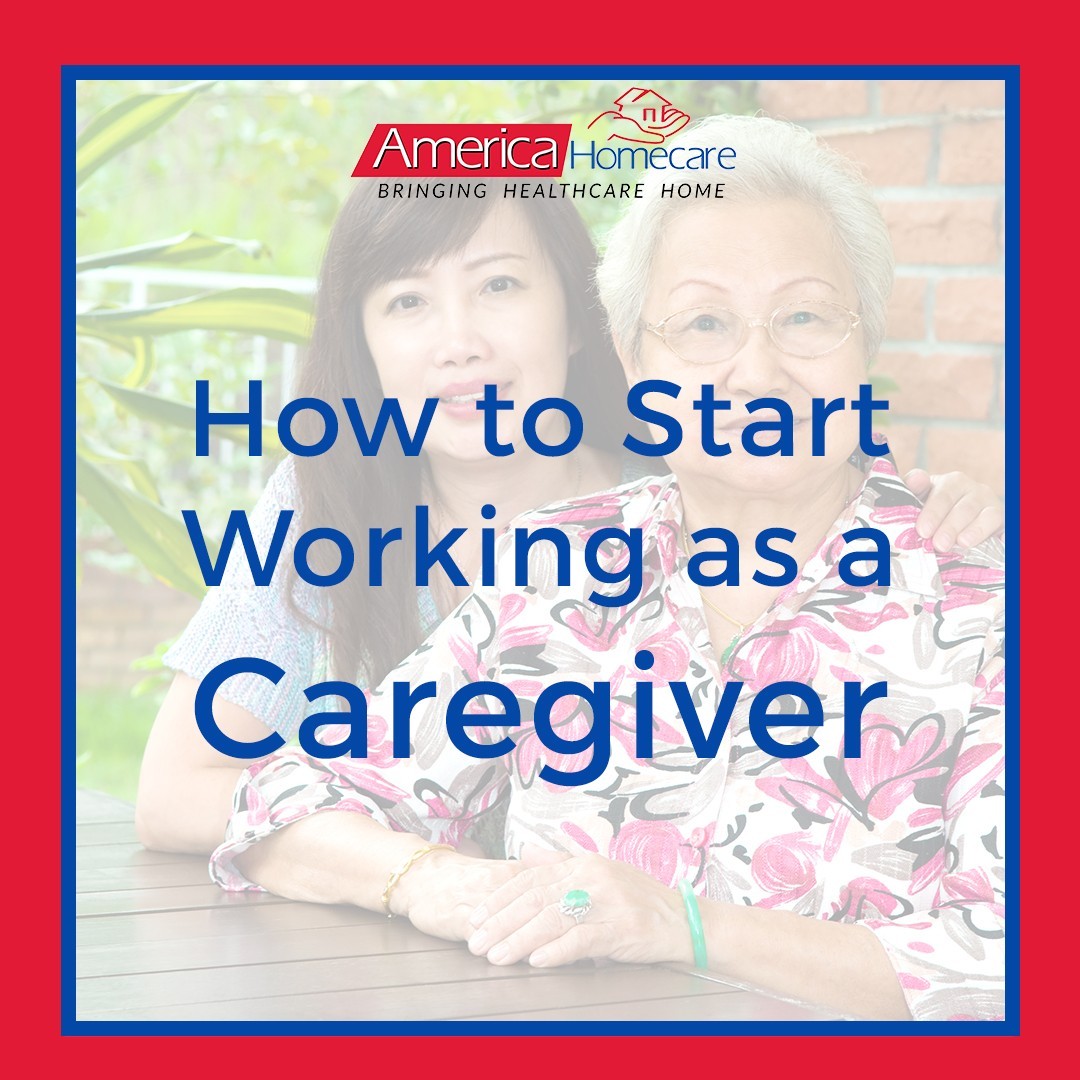 How to Start Caregiving | America Homecare
What is a caregiver?
The first step in learning how to start caregiving is understanding what a caregiver is. A caregiver is a person who helps elderly or sick people in managing their daily tasks. These tasks can take place either at home or outside. If you wish to become a caregiver in the state of New York, we have listed out some methods by which you can take up this noble profession.
How to begin work as a caregiver?
You can begin work as a caregiver by two ways:
Certified Medical Caregiver: You can take up a Certified Nursing Assistant (CNA) certification and get trained as a skilled caregiver. The course rates can vary depending on the states. Typically, these courses can be anywhere between 75-120 hours. Approved New York State CNA classes provide instruction of at least 120 hours. Additionally, these hours include a minimum 30 hours of clinical training.Note: All CNAs need a GED or high school diploma.
Most institutions meet that requirement with four weeks in-house training and one week of clinical training at an appropriate facility. Free training may also be available for NY residents via organizations like the Visiting Nurse Service and Adult Learning Centers. More information can be found here.
Non-Medical Caregiver: You could also become a caregiver without any medical background. If you are wondering how to get started this way, here are some simple ways:
You could offer to work as a volunteer through a non-profit organization for an elderly person.
If you already know of an elderly person who needs assistance, you can offer your services in an informal way.
Get recommended by the family members of the elderly person who may know you.
As a non-medical caregiver, you will take care of their personal care needs, respite care as well as be a companion to them, feed them, provide appropriate dressing, offer services such as bathing, giving medication, going out for their regular exercises, doing the regular errands or even helping in transportation.
Whichever option you choose, always get a detailed job description. During this engagement, get it in writing. This will give you and your clients complete clarity on what is expected out of you.
Resource links:
https://care.com/c/stories/15041/how-to-become-a-caregiver/

https://cnaclassesnearyou.com/new-york/cna-training-buffalo-ny/
Get care from someone you trust
Do you want to receive care from your
loved one while they are compensated
by Medicaid?
Find out more