How to Wash Reusable Face Masks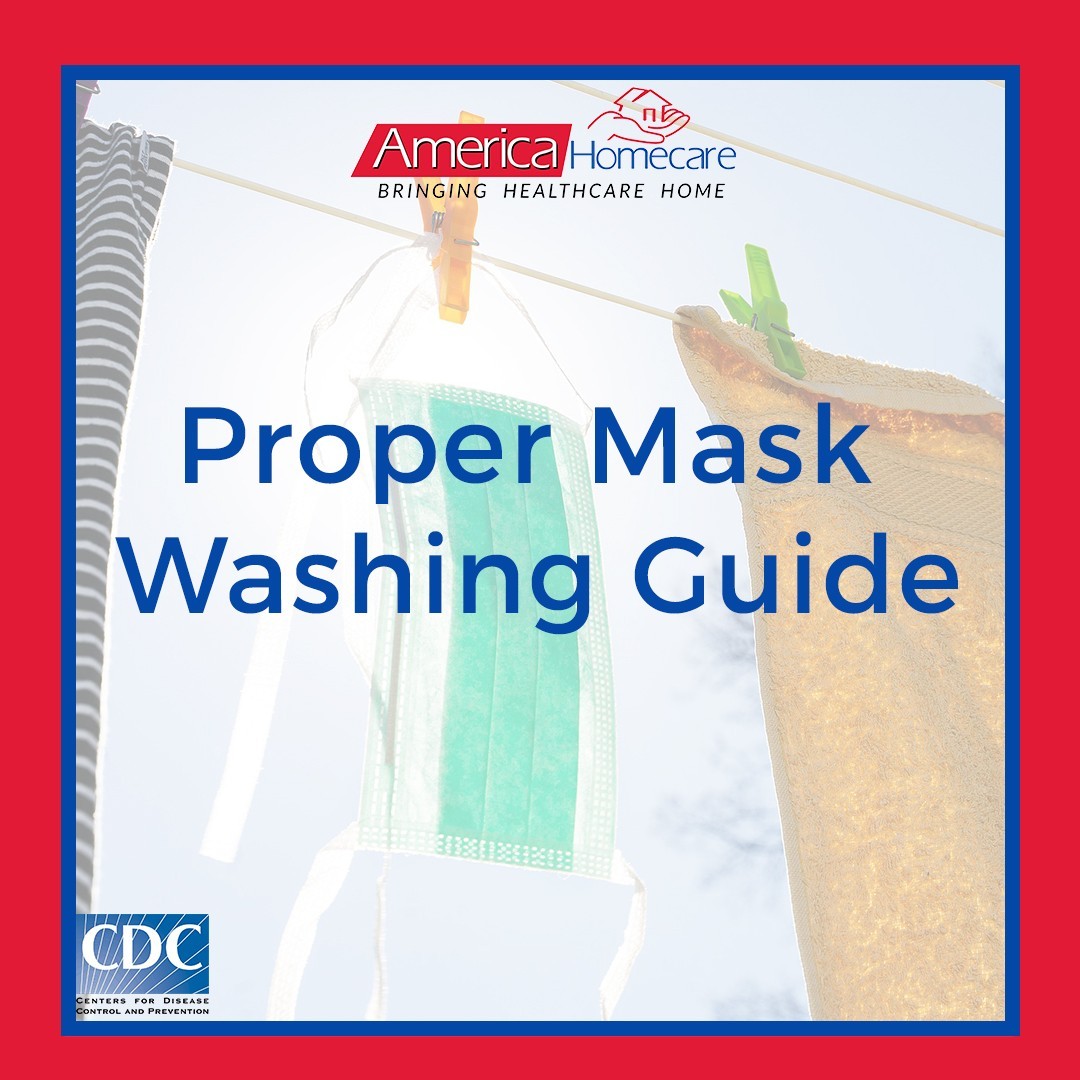 How to Wash Reusable Face Masks | America Homecare
In this mask washing guide, we cover the correct, sanitary ways to wash and dry reusable face masks. Masks are crucial to controlling the coronavirus or COVID-19. Along with keeping 6-feet apart when in public and practicing social distancing, wearing a mask properly will make all the difference.
Note: this mask washing guide is only for REUSABLE face masks, not disposable face masks. Disposable face masks are to be thrown away after the maximum hours of use according to the package. You should also throw away disposable masks when you get home.
Read the instructions of disposable face masks before wearing!
Last week, we covered the proper ways to wear masks. Click here to read it.
The CDC recommends that people wear masks in public and when around people who don't live in your household.

Masks should NOT be worn by children under age 2 or anyone who has trouble breathing, is unconscious, incapacitated, or otherwise unable to remove the mask without assistance.

Do NOT use a mask meant for a healthcare worker. Currently, surgical masks and N95 respirators are critical supplies that should be reserved for healthcare workers and other first responders.
How to Wash by Washing Machine
Wash your hands after taking off your mask.
You can include your mask with your regular laundry.
Use regular laundry detergent and the warmest appropriate water setting for the cloth used to make the mask.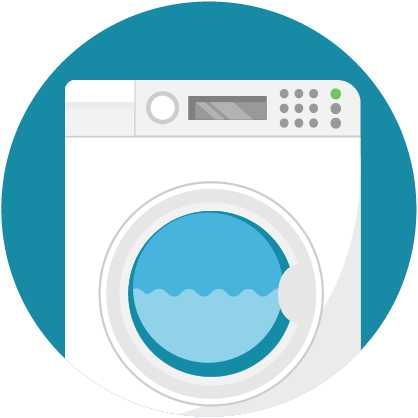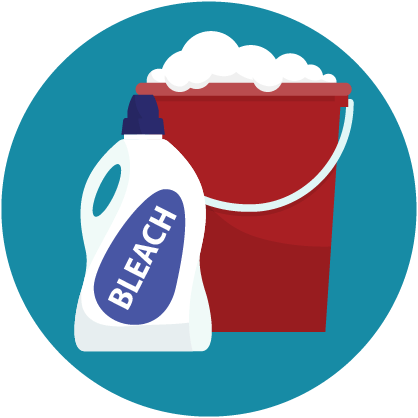 How to Wash by Hand
Prepare a bleach solution by mixing the following.

5 tablespoons (1/3rd cup) household bleach per gallon of room temperature water OR
4 teaspoons household bleach per quart of room temperature water
Check the label to see if your bleach is intended for disinfection. Some bleach products, such as those designed for safe use on colors, may not be suitable for disinfection. Ensure the bleach product is not past its expiration date.
Never mix household bleach with ammonia or any other cleanser.
Soak the mask in the bleach solution for 5 minutes.
Rinse thoroughly with cool or room temperature water.
How to Dry by Dryer Machine
Use the highest heat setting and leave in the dryer until completely dry.
Make sure to completely dry mask after washing.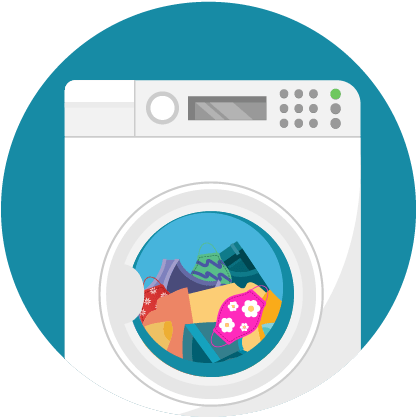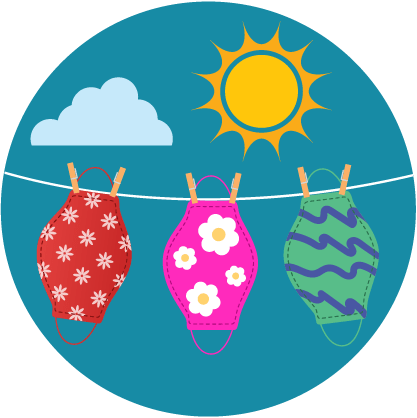 How to Air Dry
Lay flat and allow to completely dry.
If possible, place the mask in direct sunlight.
Make sure to completely dry mask after washing.
Get care from someone you trust
Do you want to receive care from your
loved one while they are compensated
by Medicaid?
Find out more