How To Manage Personal Assistant Duties NY? | America Homecare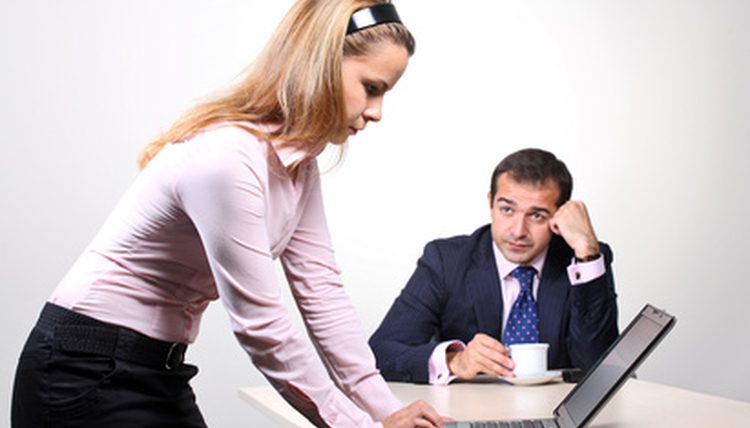 An assistant is a person who is Personal Assistant Duties or helping you to do your work. An assistant can be called an administrative person who is hired to get your work done on daily basis. Personal Assistants are also very common when we are talking about the Medicaid program in New York, USA.
There are personal assistants who are hired for bringing up day to day actions on behalf of people who cannot do their own tasks due to any disability or any other reason. Personal assistants are also dealt for doing daily business activities. Every political personality has a secretary or assistant to make its schedule working and to assist in catching things timely.
Assistants have other responsibilities which vary from person to person or you can say that the duties of assistants vary with every job. If we define personal assistant who is rented for your old parent then the Personal Assistant Duties shall be different from the one who is engaged to look after an America Home Care Services. Similarly, the personal assistant who is hired for taking care of pregnant women will not have resemblance with the one who is working for the homeless children.
Personal Assistant Roles In Buffalo NY:
There are different personal helper duties for every single individuals. Some of them charge to give services or some of them to take money for providing a medical care to aged ones. Some of the personal assistant duties are as follows:
If you are recruited for carrying out business actions then you will manage all business transactions on a daily basis where you are going to perform all the happenings of that business.
You will pick up each and every call from customers and clients. Means you will handle all the call transferring and switching procedure occurring in business.
You will go to have managed the meetings of your boss and other upper-level officers. You will let him know about the time and place of meeting.
Traveling, booking, executive meetings and calls, and representing the company or person before every client will be including in Major Personal assistant duties of any PA.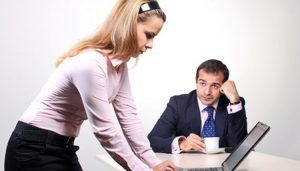 Buffalo NY Medicaid Homecare Assistant:
Medicaid is the program in New York and other states of the USA which is rendering services on behalf of the government for better nourishing of the people and the homeless children. A number of aliens in New Jersey and New York are getting homecare assistants for taking care of their homes. The Medicaid Personal Assistant duties are different from that one of the business assistant's. Medicaid home care assistant will perform:
Part-time nursing to the patients who are hiring the personal assistant.
A full time take care of home and the family members
Physical therapy is also an option to get from a particular helping individuals
Occupational therapy is one of the most demanded Personal assistant duties in New York Medicaid Homecare assistant plan.
If you are hiring an individual member to home healthcare aid then you will be assisted in bathing, washing, and cooking. Thus in all types of Assistance, you will be given a full assistance.
PA Salary:
As much as we know that Personal assistant salary is a variable cost which keeps on changing with the state to state, country to country and person to person in the same way as the Personal assistant duties vary with time.
It is observed that some personal assistants are paid by the government for providing assistance to a lot of persons who are qualified under the Healthcare department New York scheme but some of them, who rent the individuals for carrying out their private businesses will pay from their own pockets. These people first negotiate for the cost of providing service and then they are going to hire personal members for their business, family or home but in case you qualify because of your disability for government grants then cost of personal caregiver is not your headache as health department will pay for your sake. A short time ago it was believed that the basic cost of Personal healthcare assistant is $139 per person per fortnight and if you are pensioner then you will be asked for an extra pay from your income and that you How to Become a Caregiver using the homecare. The maximum amount you are going to be told to deposit into the assistant's account shall not be more than 50% of your income above the age pension.
PA Skills:
A personal assistant is an occupation in which your skills are tested and you are given the opportunity to present yourself effectively. Personal Assistant duties depend upon the skills that you have built in yourselves. Some people need their personal helper to be healthy, efficient and suitable. Some duties of a personal assistant, skills, and qualities are quoted below:
Individuals who are hired for business activities should have a long-lasting capacity of doing wok
He/she must be presentable before the clients
The personal assistant should have a sharp mind to recognize the personal assistant duties in no time
The person who is assisting you must follow rules and regulations which means he/she must abide by the laws made for him.
Calm and professional behavior shall be an extra point of PA
PA must know how to communicate differently
He must be having organizational and time management skills
He or she must respect his/her profession so that obligations are fulfilled and milestones are achieved.
PA Working Hours:
Some of the personal assistant duties demand that the member should do his/her work in office time only in case of business assistive person whereas you will be set free to work if you are being hired for the kind of job that needs no time management like freelancing and online market. It is rare to observe that a personal assistant will work more than he is assigned but sometimes working hours increase with the increment of work. Standard hours for a personal helper are not more than 8-9 hours a day but you may be asked for extra time in some emergency case. If you are looking after your family via Medicaid NY program then you will be responsible for a whole day looking after of your family member. A personal aiding soul will be set free only if the task is completed or the boss/authoritative member agrees to set your free.
PA Hourly Rate:
Personal assistant hourly rate depends on the fact that either a personal assistant is hired for a full-time job or he/she is engaged with business for part-time or less time. There are some unique factors of the hourly wage rate of PA. One of the factors is location, similar job wages and trending salary of other personal assistants. If we talk about geographical location then we would come to know that a PA in California is charging $32.00 per hour while the other one in New Jersey charges $24.35 per hour. You can determine your own hourly rate for a personal helper by comparing the average wage rate of that post or designation with your budget or you can see the pattern and trend of the average salary of different geographical locations.
How To Be A Good PA:
A good helper needs to get well awareness about personal assistant duties, skills, and responsibilities. If you want to become a professional personal helping human being then you must have possessed different qualities. The plus points and personal assistant duties and responsibilities list are given below:
Patience: A good personal work has to be patience in all types of work. He must tackle things with patience and his work should be tolerable.
Administration: If a person is hired to do work in an office then his/her administration must be sufficient to get work done in time. Otherwise, the personal assistant will fail to impress the authority.
Effectiveness: A person must be effective in his personal care assistant duties because his/her effectiveness to perform tasks will lead to a brighter future than expectations.
Specific Knowledge: Medicaid healthcare assistants are engaged to deal with several personal assistant duties and specific tasks so a personal aiding member must be having a core knowledge about the field.
Wages: The PA should maintain his/her minimum level of fee in order to attract more and more clients and customers. This very fact isn't in favor of Personal assistants but all the companies look for a person in reasonable fee with effective efforts.
Dutiful: The fact of being dutiful is also included in personal assistant duties An aiding soul should be obedient to his duty and he/she must be honest to his/her work. In any case, he fails to be dutiful, he must not be thinking of his shiny future.
Numerous of the facts, rules and duties and skills are there to discuss but the main of those personal assistant duties, responsibilities and skills have been discussed already. So if you're going to follow these obligations in accordance to become a good personal assistant, no one can stop your successful journey towards the right career. It's also a noticeable fact that only best of the best are rented for business care, home healthcare, and for nursing purposes. If you are a PA to anyone in NY or even outside the USA you must know about the personal assistant duties for the betterment of your upcoming era.
Get care from someone you trust
Do you want to receive care from your
loved one while they are compensated
by Medicaid?
Find out more